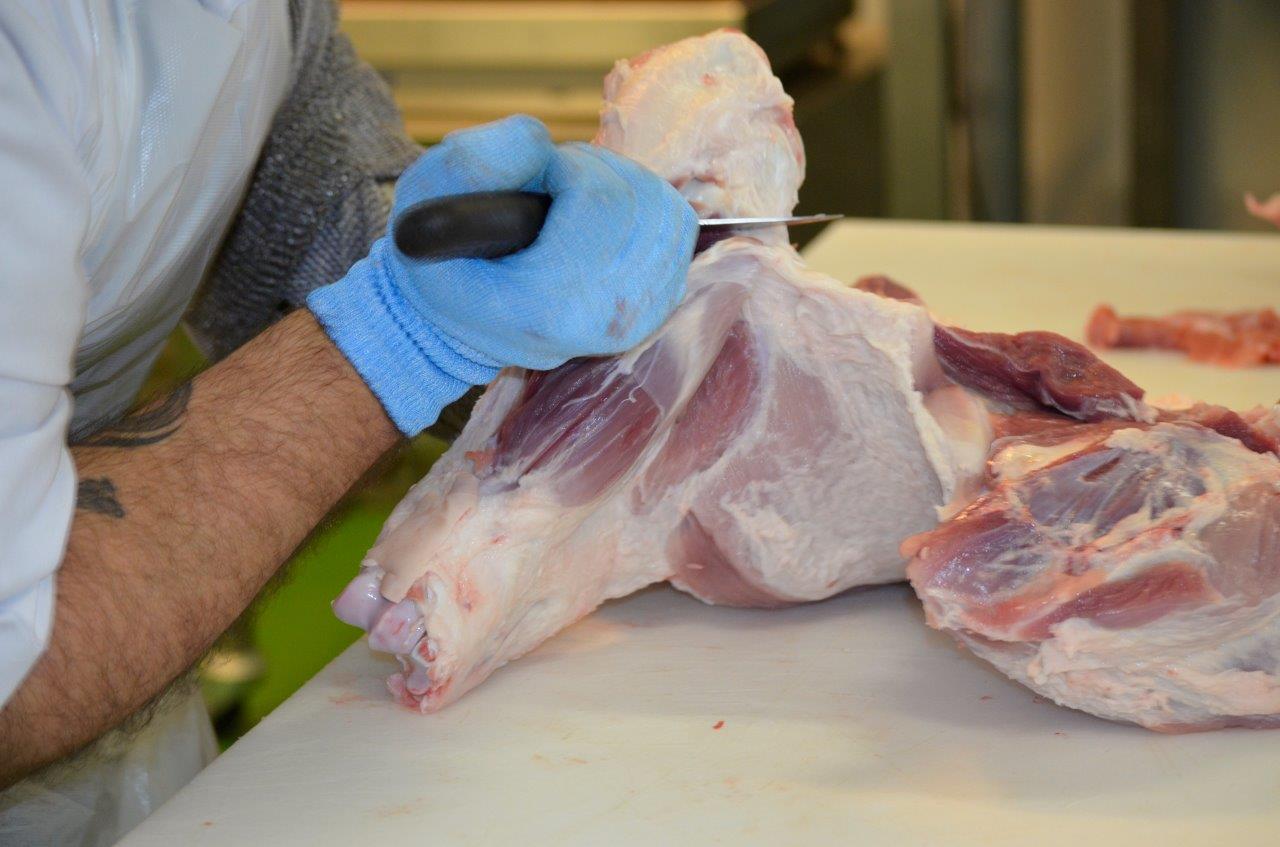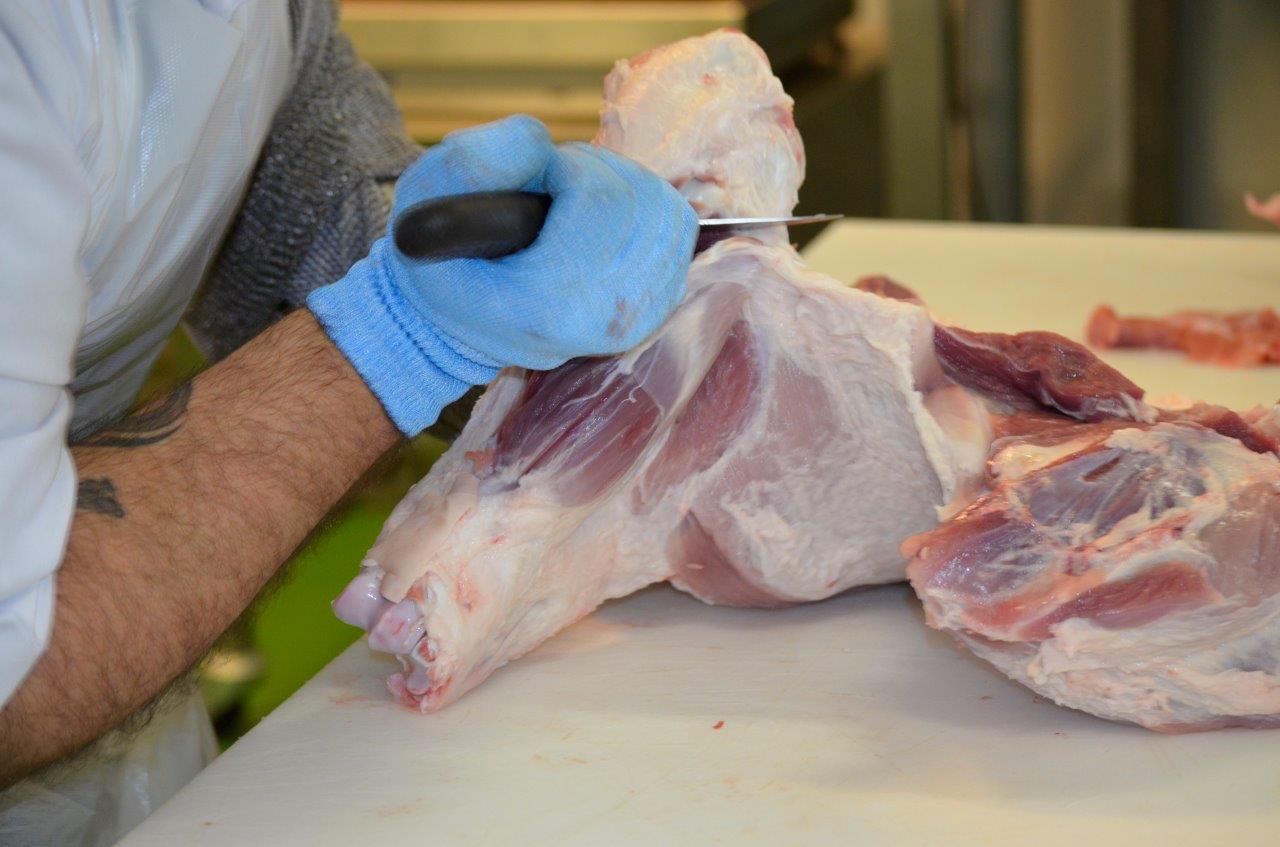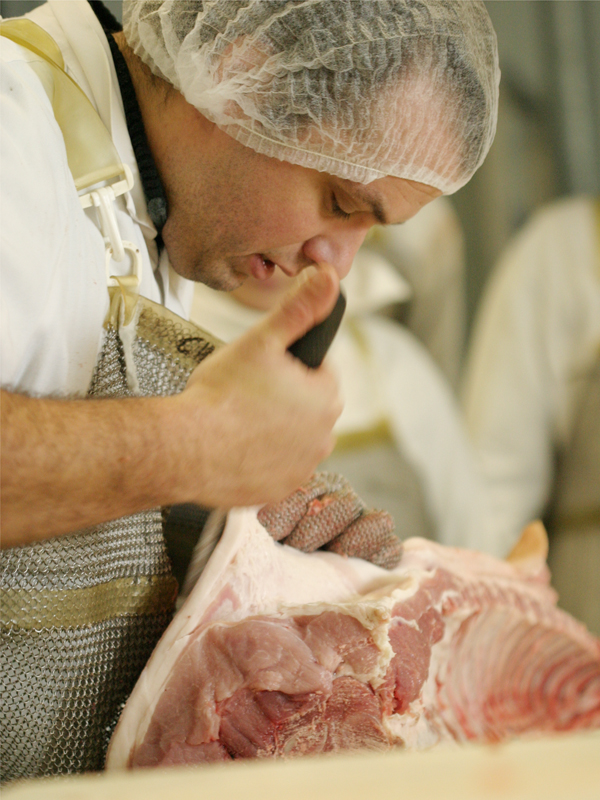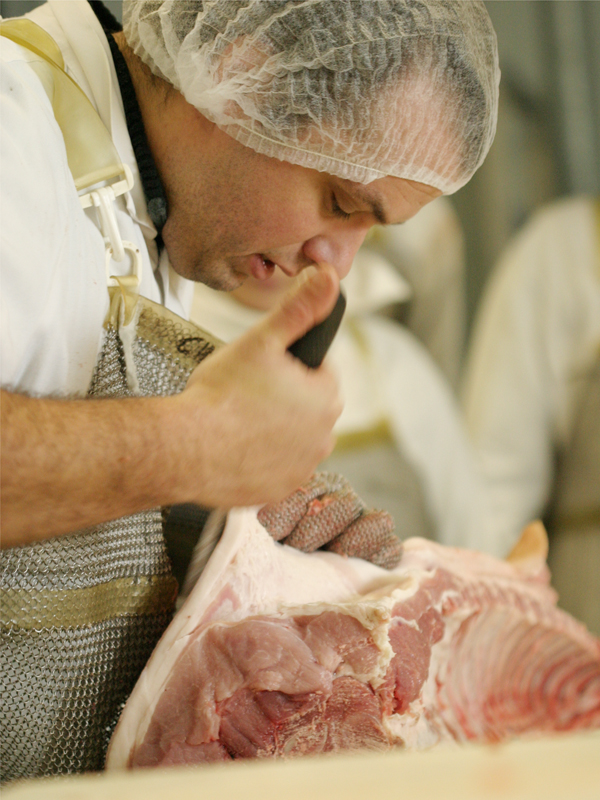 Skills can be handed! ADIV has turned transfer business skills to meat industries into one of its development lines.
Hardened by their regular attendance within companies in France and abroad, ADIV's technicians intervene on the principal aspects of productions techniques: application of good practices, implementation of new products, new technologies, or manufacturing process.
The mission led by ADIV with ABC Industry, which is a company specialized in superior cooked ham, belonging to the Loste Grand Saloir group, illustrates the point of this skills improvement plan within companies.  "After diagnosing the professional practices of the deboning plants in the firm of Peyrolles-en-Provence, I came on-site during six weeks with their team, which reached at least 40 people", says Christophe Chenille, technician for ADIV, and Business expert of fresh meat work. "Sequence after sequence, we have clarified everything with the employees: the gestures to do, the precautions to take, and we have improved individual technique with a knife in their hand." The mission enabled to harmonize practices all along the line, and to establish a single operating method to each position, formalized in a scope statement accompanied by pictures. Several tutors have been identified and then trained to transmit those skills to newcomers.
"Our wish is to develop an internal culture of constant research of quality, and Christophe Chenille's intervention has contributed to it by pushing all the employees forwards" commentates Emmanuel Lange, head of ABC production. "This requirement starts to be reflected in the products quality".
The company now considers expanding this business skills improvement plan to other plants.