« Crossroad of abilities to insure the performance of meat and meat products industries »
Various specializations: slaughtering, animal well-being, deboning, cutting, fresh manufactured products, cooked manufactured products, cured and dry-cured meat products…
Various disciplines: process and equipment, mechanic and robotic, microbiology, hygiene and sanitary quality, nutrition, project management, economy, marketing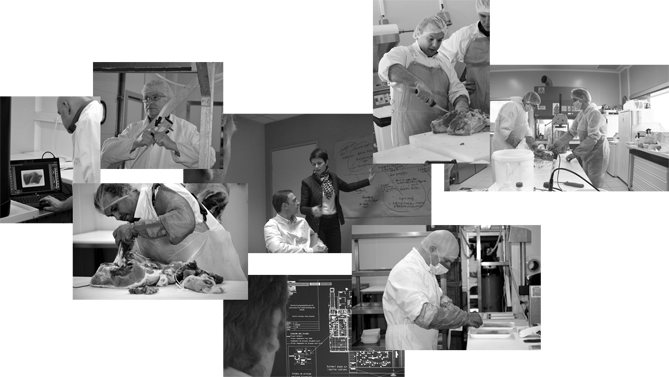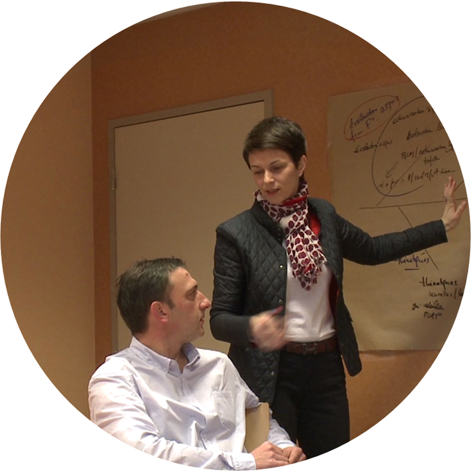 Design & develop an offer of services in line with the evolution of the companies' issues
Ensure the quality of offered services and respect the timeline…
Be responsible for expertise
Identify and develop innovating projects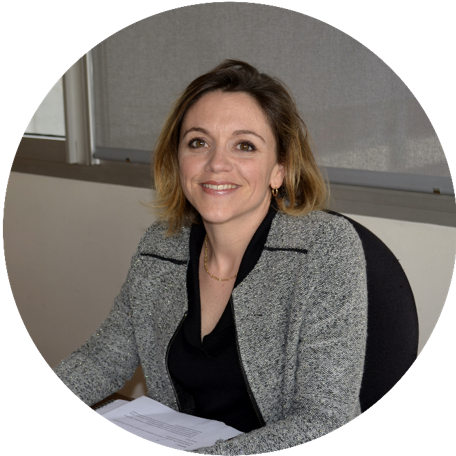 Experts in the industrial chain as a whole. Their missions in the field :
Guaranty the conformity of the products and processes
Ensure the best competitiveness while respecting the compromise of quality fixed in the specifications, in organoleptic, technological, sanitarily and regulatory terms…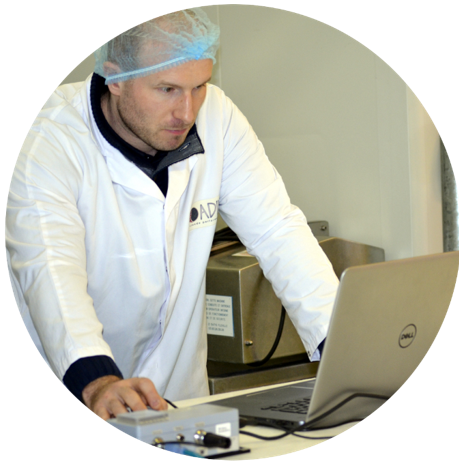 Define the technical and functional specifications for the clarification of the processes
Study the workability and suggest concepts
Develop demonstrators and prototypes
Integrate pilot prototypes on industrials lines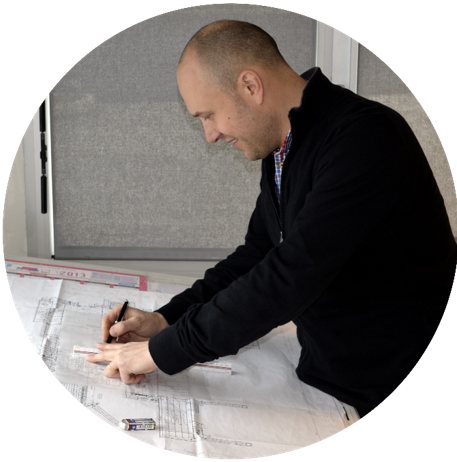 Additional skills to help companies with various needs.
Help companies with custom-made missions of Audit, Consulting, and Expertise regarding Construction engineering, and Economy & Strategies throughout their projects.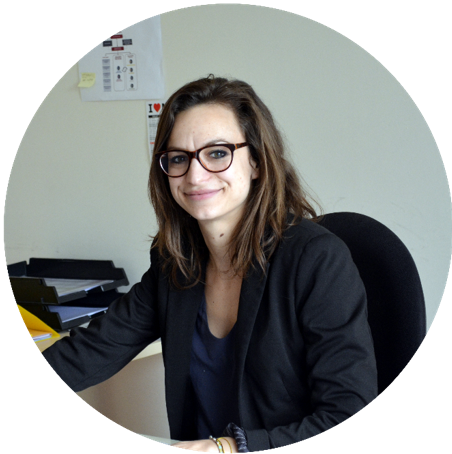 In collaboration with engineers and technicians
Identify and characterize needs
Conceive and develop professional training programs (goals and pedagogy)
Coordinate their implementation
Assess shares return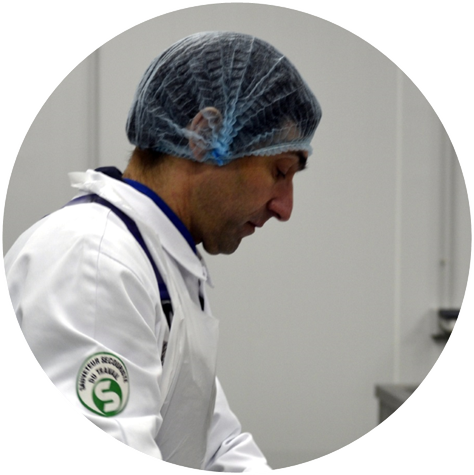 Expert technician in meat business
Intervene on technical aspects of the production for the different professions of the sector (slaughtering, cutting, meet processing…) on-site and in firms
Prepare and host professional trainings and evaluate the staff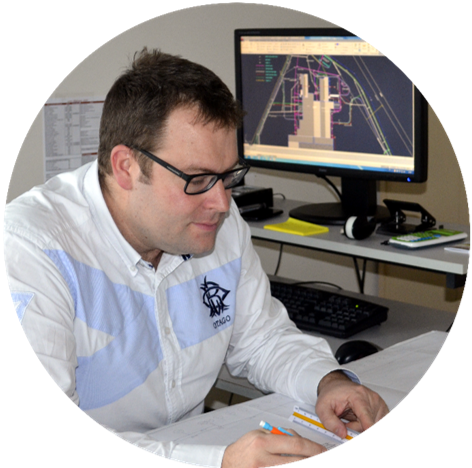 Implement protocols on-site and/or in firms, formalize and process collected data, realize investigations and collect required details for studies
Realize inquiries and prepare technical elements (nutritional analysis, factory plans) necessary for our services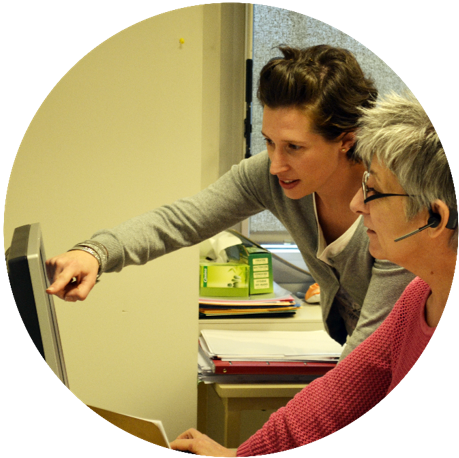 Insure an economic steering
Coordinate business strategy
Control quality
Manage technical installations (technological workshop, P2+ and laboratory)
Conduct human resources
Follow administrative data